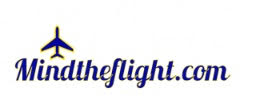 Viaja por las 5 maravillosas tierras del Parque, en las que los cuentos de hadas cobran vida a través de las emocionantes atracciones, espectáculos y desfiles. Únete a los piratas más intrépidos, teletranspórtate en el espacio y en el tiempo y disfruta de losasombrosos fuegos artificiales y espectáculos de luces del Sleeping Beauty Castle.
HOTELES DISNEYLAND
Found 10 hours ago:
Magic Circus at Disneyland Paris
20, Avenue de la Fosse des Pressoirs
Disneyland Paris (France)
04 Dec - 07 Dec







Based on 2612 traveller reviews
Hotel
Price*
City
Reservation period
Found...ago
* Prices per person per night in a double room
Parque Disneyland® 10:00 hasta 23:00 8:00 hasta 10:00 – Extra Magic Hours Parque Walt Disney Studios® 10:00 hasta 18:00
VUELOS A PARIS
Trip
Price
Outbound
Inbound
Fri, 25/08/2017

Mon, 28/08/2017

Mon, 28/08/2017

Fri, 01/09/2017

Tue, 29/08/2017

Thu, 31/08/2017

Fri, 25/08/2017

Sun, 27/08/2017
* Round-trip prices including tax (excluding issuing fees), based on searches performed during the last hours. Prices subject to availability at the time of booking.
ATRACCIONES
Sube hacia lo más alto, descubre una isla perdida y no te dejes estremecer ante la altura sobrecogedora de una montaña legendaria.
ENTRETENIMIENTO
Celebra la magia con los personajes Disney, los espectaculares desfiles y el galardonado espectáculo nocturno.
Tour guiado por Disneyland Paris, en el que os embarcaréis en una espectacular aventura a través de las cinco tierras, mientras vuestro guía exclusivo comparte con vosotros los secretos que se esconden detrás de la increíble magia del Parque Disneyland.
RESTAURANTES Y BARES
Pica algo por el camino, o disfruta comiendo en un restaurante temático o siéntate en una mesa acompañado de tus personajes favoritos Disney.